Coming soon….
The annual five part workshop on Surf Photography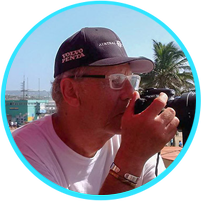 PAT FLANAGAN
The bulk of the lectures will be done by me.
I've been engaged in surf photography and surf journalism for over 40 years,
Check out my Bio at https://patflan.co.za/profile/
RYAN JOFFE
The Lightroom and Photoshop modules will be presented by Ryan, a certified Adobe expert. Ryan has extensive experience in photography, videography and graphic design.
GREG KITTO
Greg is professional videographer whose company White Hot Media  covers and provides live feed the The Ballito Billabong Pro and the Goodwave. His knowledge regarding video. He is also an ace drone operator. 
Drone photography and video will be part of his presentation.
What does the course cover?
Equipment
File formats
Exposures 
Depth of field
Photo Editing – Photoshop and Lightroom
Composition 
Weather and how it effects waves
Understanding high action 
Shooting sequences – do's and don't
Telephoto shooting
Water photography
Line-up and overview shots
Surf Portraiture
Travel and how to package a story around a trip
Photo journalism
Marketing your work
COST: R1750,00 per person.
Register by completing the form below.
IF YOU HAVE ANY DETAILS YOU WOULD LIKE TO DISCUSS PLEASE CALL ME  ON 073 9600 158 or mail me at pat@breezehill.co.za
Course Dates: DATES TO BE ANNOUNCED IN JANUARY 2018
The size of the boardroom allows for only 10 participants. Book early.
Course will be held in the boardroom at
281 Florida Road, Morningside, Durban.
Times: 6pm to 9pm.
Refreshments will be supplied.
SIGN UP FOR THE SEPTEMBER 2018 SURF PHOTOGRAPHY COURSE HERE
I DO PRIVATE SURF AND CLASSIC PHOTGRAPHIC COACHING.
PLEASE CONTACT ME AT pat@breezehill.co.za OR CALL AT 073 9600 158 FOR FURTHER INFORMATION.
A GENERIC PHOTOGRAPHY COURSE IS PLANNED FOR OCTOBER. MORE INFORMATION TO COME.